I hope everyone enjoy's there New Year's Eve and takes an opportunity to relax tomorrow on the first day of the new year. All I know is that time fly's! It seemed like only a month or two ago that I opened my affiliate, but it's really been 7 months. We are now ready to move to our new location!!!
Get Excited for the NEW YEAR!!!!
Things to look forward to:
We will be in a new location on February 1st which is just about twice the size of our current location and is right up the street so there shouldn't be any issues with the distance you will have to travel.
We will have beginner Crossfit classes Monday and Wend. at 6:30pm
Every Saturday we will be preparing for the 2009 Crossfit Games through team challenges (with Unlimited or anyone else that wants to join in), individual challenges, and nutrition talk. I will also be adding classes during the week where I will workout with you guys hopefully pushing everyone to new limits.
We will be receiving more equipment and building more pull up bars for the new location.
Working towards winning the 2009 affiliate cup!!!!!
Hopefully sending multiple Crossfit Santa Clara athletes to the Crossfit Games!!
Thank you for all of your support in 2008! Get ready for the 2009 Crossfit Games Qualifier!!! More on this in tomorrow's post.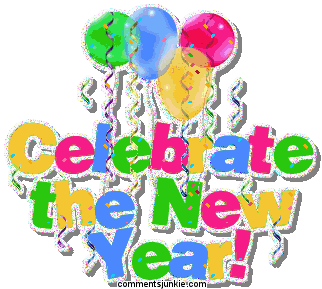 Thank you to everyone that showed up today and banged out FGB!!! We had some great scores, I will post them up on tomorrow's post.
------------------------------------
Workout for Tomorrow:
"Murph"
For time:
1 mile Run
100 Pull-ups
200 Push-ups
300 Squats
1 mile Run
In memory of Navy Lieutenant Michael Murphy, 29, of Patchogue, N.Y., who was killed in Afghanistan June 28th, 2005.
This workout was one of Mike's favorites and he'd named it "Body Armor". From here on it will be referred to as "Murph" in honor of the focused warrior and great American who wanted nothing more in life than to serve this great country and the beautiful people who make it what it is.
Partition the pull-ups, push-ups, and squats as needed. Start and finish with a mile run. If you've got a twenty pound vest or body armor, wear it.
Post time to comments.
--------------------------------------
Friday we will be having classes at 12pm 3:30pm, 4:30pm, and 5:30pm
See you guys on Friday!